CHAIRMAN'S MESSAGE
Even though we are a relatively young business group, we have put a lot of efforts to establish business operations and created investment opportunities in strategic sectors of Myanmar economy. I am proud of the fact that our group origins traced back to the very fundamental foundation of our economy, Agribusiness. Since then we have expanded our businesses into sectors with high potentials for growth and areas where we could able to contribute our best for the sustainable development of our country.
We believe that our current four pillars of our business, agribusiness, banking and financial services, healthcare and education, and industrial estate and property development and our portfolio investments complement each other, enabling our business units to create synergetic positive outcomes for our group and all of our stakeholders.
We have always counted on our team efforts to accomplish everything we have achieved and greater things we hope to achieve in the future. I would like to express my appreciations for all of our colleagues who have been working tirelessly for the success of all of our business endeavors. On behalf of Ayeyar Hinthar group, I would also like to express our appreciations towards our international and local partners and friends for their continued trust in us.
We will continuously aim to modernize and improve ourselves to be able to practice highest standard of professionalism and embrace good corporate governance and efforts to preserve our environment in all of our work to deliver responsible and sustainable growth for all stakeholders and serve our society well.
Yours Sincerely,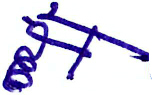 U Zaw Win Shein
Chairman